Post by Deleted on Nov 26, 2013 4:56:13 GMT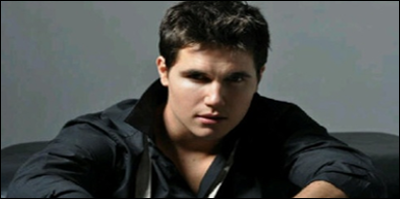 --- Cause I'm trying to be somebody
I'm not trying to be somebody else
This life of mine I'm living
Don't you know me? I'll never let you down ---
name: Albus Serverus Potterage/year:

17, 7th

date of birth: July 31st, 2005house/occupation: Slytherinbloodstatus:

Halfblood?

wands:

Dragon Heart String, 11 3/4, Holly

broom:

Firebolt

- - - - - - -

height:

Six foot one inches

weight:

One hundred seventy pounds

general description:

Albus has a muscular build that grew in overtime after playing so much quidditch. He has black hair and green eyes that he had inherited from his father. He is on the tall side and sometimes his style of clothing will vary. When he is back from school on summer vacation normally he will be seen wearing a short sleeved shirt, jean pants. In the winter time, he upgrades his clothing to something warmer such as a long sleeved shirt and a jacket to add to the pile. Albus is not a fan of dressing up but he will do it on rare occasions, when he means rare he really means it.

face claim:

Robbie Amell

- - - - - - -

likes:


Mischief

Quidditch

Ferrets

Family

Friends

Defense Against the Dark Arts

Potions

Care for Magical Creatures Class

dislikes:


Bullies

Being made fun of

Being noticed as "One of Potter's sons"

Death

Herbology

Astrology

Being Grounded

Detention


strengths:

Determined, a good student, and patient

weaknesses:

Shy, Serious, and also quiet

dementor:

One of his worst memories was probably settting the house on fire by accident when he grabbed his father's wand. It gave him a long time of being grounded and he has tried to learn from it.

boggart:

He has a fear of his own death

mirror of erised:

To help Slytherin win in quidditch

To keep his family together in difficult times

To be there when his family needs him most

amortentia:

Mom's cooking

The smell of bacon

Thanksgiving turkey

The smell of lavender

veritaserum

Albus does not like the Slytherin and the Gryffindor rivalry that is still going on to this day. Since he has two family members that are Gryffindors it is sometimes hard to speak to them without being bothered by this subject.

Albus secretly has had trouble trying to get girlfriends. He has never had the heart to ask the girls out that he wanted too and ended up embarrassing himself in front of the girl to try and ask them out on simple things like dates. He knows James is going to make fun of him if he asks him for help.

overview

One thing is certain to say about Albus is he has a personality similar to Harry. Albus is known to be rebellious as he has broken many rules in Hogwarts and has resulted in getting detention, not that he's a bad student it's just mischief seems to find him wherever he goes. It followed him as a kid and now as a teenager it is following him again. Albus understood that this mischief streak probably came from his father since he had caused so much trouble with his own aunt and uncle when he had been living with him. There is some hope that Albus can break this mischief and cause less trouble towards people that come his way.

Albus has also inherited his parent's humor as he can take a joke on himself or by someone else pretty easily. When a friend is feeling down Albus will try to help them back onto their feet and remain loyal. Friends can normally trust Albus to when it comes to things since they can trust him. He can keep his promises and also hide the deepest of secrets. He does his best to be on time to class and only on a few occasions has he been late to his class. First year had been hard for him and trying to figure out where everything was in the school was kind of difficult, one thing to blame was the moving staircase that takes some time to get used too. But over time he found easier ways to get around that included the staircase if he had to use them and he became more confident with time. Albus is rather cunning in this area as he learned a large part of the castle, and on some occasions he gets curious enough to try and explore certain areas that he didn't even know about. Since after all it's a large castle and it has many pathways that not even some teachers may know about.

Another part of Albus includes his reaction towards girls; he tends to not do so well with them such as James. He hadn't even had one successful date with girls and ends up stifling around for words to try and say around them. He's just shy and isn't so sure what to say. The longest time he probably had with a girlfriend probably lasted for a few months, while he realized that the relationship was going sour and the two decided to end it. Other than that he is too afraid to turn towards James or Lilly afraid of what they might say about him and his failing attempts to find someone. Maybe one day he'll find one, that is certainly a match, but as of now he's currently single and focusing on his last few years of school, another thing that he is focusing on is Quidditch.

Lastly Albus is also protective well in a family sense sort of way. He loves his older brother and his younger sister even if he won't admit it all the time. He's constantly making sure that Lilly is alright and staying out of trouble since he has learned about trouble the hard way. Albus enjoys seeing his siblings even if the house separation keeps them apart.

- - - - - - -

mother: Ginerva Potter (Nee Weasley)father: Harry Pottersiblings: James Potter (Older Brother), Lilly Potter (younger sister)pets: A ferrethistory:


Albus Serverus Potter was the second born after James Potter in the Potter family. The family had been surprised when Albus had been born on the same day of Harry's, which was July 31st. Albus is named after two headmasters in Harry's and Ginny's time when they went to school. They were Albus Dumbledore and Serverus Snape, and even Harry would admit that they were both some of the greatest headmasters of all time. Most of Albus' family is well known, Ginny Potter is known as a professional Quidditch player and his father was an Auror and the boy who had defeated Voldemort. He even had the scar to prove it.

Albus always felt like James had gotten far more attention than he had deserved. On more occasions he had gotten jealous for the interest they had in their first born, James. Albus remembers on many times where James had been on his first broom flight and all Albus could do was watch. He had asked his father if he could join in on the fun but he said it was too dangerous, he'd have to wait until he was older. Albus was disappointed that five years old was not good enough to start flying on a broomstick. So he remained watching his brother.

As Albus grew up and was at the age of eight years old, the troubles began with causing mischief for the boy when he got a hold of his father's wand. When he was trying to give it back to his father he accidently lit the house on fire with it. If it hadn't been for Ginny putting the fire out, the place might have

been turned to ash. And for that, Albus had been grounded for several months and knew it had been an accident. He just felt like the punishment had been too harsh for him as he couldn't go out with his friends or other family members while he remained inside for most of the day. Long at last, the grounding had been over and Albus was able to do what he wanted again.

However the mischief only continued with other incidents that caused him to get into trouble. Some examples such as letting loose of the owls that the family used to send letters back in forth and even ripping up the gardens that were around the house by accident. Finally his parents allowed him to have his first flight lessons and taught him how to use a broom for the first time. Albus enjoyed the flight so much that he hadn't forgotten it any time soon.

At the age of eleven Albus received his letter to go to Hogwarts, and that was when he realized his nervousness was setting in. There was dread for what house he'd be put in, since he knew that the Slytherins had not always been liked. And his family had been a large group of members of the house of Gryffindors. He kept silent as the date approached closer and closer to the time that he had to leave. And finally he admitted to his father that he was worried about being chosen. Harry explained his namesake to him on how he had been named after Albus and Serverus, and how Albus had been a Gryffindor and Snape had been a Slytherin house hold. And they'd love him no matter what house he was place in. With that Albus hugged his parents good bye as he got on to the train one last time and boarded with his items for school. One of the items that he had indeed brought with him was a ferret that he was going to have as a pet.

The night came when he arrived into the school and his name was called up to be sorted. The minutes came on like hours, and even an eternity before the sorting house called out Slytherin and Albus felt releaved hat it was finally over. In his first few years of school, it was hard to get used to being known as a famous child born under Harry and Ginny. Many people noticed him and he even found his parent's names in the history books when he was in his history classes for school. It felt weird at first but gradually Albus got used to it.

Albus joined the quidditch team for Slytherin and has been on it ever since once he was a first year. The next couple of years flew by and it was hard to believe that they went so fast. Albus was gaining more confidence in his studies and as well as the batch of friendships that he had created around him. Even so he still checked in on his brother and sister a lot to see how they were doing and to make sure that he hadn't forgotten them in their school year. While his parents routinely were sent letters to his parents explaining what was going on. Many times his parents had come to see Albus perform with the Slytherin members, of course when he was up against his siblings it was difficult for the family to cheer for both of the households.

Now with his final year coming to an end, Albus isn't entirely sure on what he wants to be. With the news of the death of the Aurors that had been announced around the world. Albus is certain that being an Auror is perhaps not the best career path to take as of now.

- - - - - - -

alias: Yankeesage:

20

experience: 6+ Yearssample

:"For goodness sake, Albus you should know better than that!" A voice yelled out in the Potter household that evening as the storm was lit up with yelling. If the others had been around they would have certainly come into investigate what had been going on. There was a nasty stench that was around the house that evening form the smell of a campfire that had been lit. Well the campfire had been caused was an accident by Albus. Moments ago the Potter house hold had been on fire by an accident when Albus caught the place on fire with a simple spark. Even Albus was confused on how he did it; the wand just sort of reacted to him when he touched the wand. The boy was at a loss for words as he tried to explain what had happened, but it was clear his mom was not going to let him explain it.

"Mom please let me explain. It was an accident; I honestly didn't mean to make the place go up in smoke!" Albus said as he confronted his mother. She was clearly not a woman to be messed with to when it came to family matters. Once her mind had been made up it was clear that Albus was probably going to be doomed from the start. The young boy looked helpless now as he tried to explain to his mom what had happened, when he realized he really couldn't. How could he explain that his father's wand suddenly decided to release a spark and set the house on fire? He never once said a magical word, and didn't even know of any. He had heard his mom and dad use a few on occasions but never once used them himself.

It seemed like eternity as Ginny held onto her husband's wand knowing that he'd want it when he came back from going out with the two other siblings. She seemed to be thinking about what to do with Albus, it was clear that he knew he was in trouble and caused a problem, but more matters had to be explained to Harry on what to do. "For now I want you to go to your room until your siblings and your father comes back. We'll have to talk to him about this on what to do." Ginny said as Albus nodded. His black hair moved back over his eyes for a bit, and he began to make his way towards the stairs. As he began to head towards the stairs to his room he got one last glance at his mom to see what she was going to do next. From the looks of things she was going to send a letter to his father so he'd know by the time that he'd get back. And that meant he'd have more time to figure out a punishment for their second son. There was a bit of dread in his thoughts, sure that he was going to be grounded for a long time maybe a year or even the rest of his life? No his parents loved him far too much to be grounded for that long.

"I'm in deep trouble, I'm sure of it." Albus muttered to himself as he took the familiar pathway to his room. It wasn't long before he found his room and opened his door to where he was to say for the rest of the evening as he waited for his parents to come home. Dread was clearly written on the boy's face as he expected the worst.