Post by hunter reese savage on Nov 24, 2013 19:18:53 GMT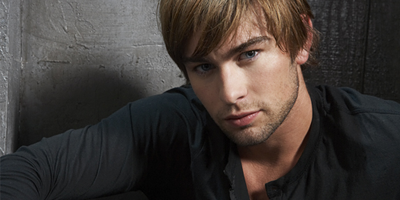 --- god all mighty look at that body ---
name:

hunter reese savage

age/year:

sixteen - seventh

date of birth:

february 28

house/occupation:

sixth year slytherin

bloodstatus:

pureblood

wands:

10 1/4 inch, alderwood and cherry, dragonheart string core

broom:

none

- - - - - - -

height:

six foot one

weight:

approx 210 lbs

general description:

Hunter is an attractive young man, standing just over six feet tall at only 16, so it is possible he can gain a few more inches in the next few years. His hair is semi shaggy, to the point of being his line of vision, which is the way he likes it. He takes a bit of pride in his sandy blond hair, and can often be seen running a hand through it during he day to keep the look he wants, which many have equated to the just woke up look. Hunter isn't overly trim for his height, but he's not over built either, his stance and build are well matched to his height.

face claim:

chace crawford

- - - - - - -

likes:

at least eight

girls

money

dogs

alcohol

smoking

quidditch

partying

Sebe

dislikes:

at least eight

cats

studying

reading

his parents

muggles

fighting

authority

cheese

strengths:

at least three

charming

confidence

dueling

weaknesses:

at least three

confidence

broken family

alcoholic

dementor:

characters worst memory

Hunter had a generally typical upbringing of a family with a high social status. So his biggest fear didn't happen until he was 14, but yet still gives him nightmares. During the holidays, his father was arrested for criminal activities that varied from ties to the old Death Eaters, to stealing and other major crimes. Hunter had always looked up to his father as a strong man, and to see his father so weak appearing as he was torn away haunts Hunter, as he wanted to be his father, and his reality crashed down that Holiday.

boggart:

characters biggest fear

Hunter's biggest fear stems from his worst memory. He always wanted to be like his father. In Hunter's eyes he was the man he wanted to be. But to see himself in cuffs, like his father had been terrifies him horribly.

mirror of erised:

three desires

Hunter's biggest desire is to be successful and follow partway in his father's footsteps. Working for the Ministry and being successful, but the correct way in doing so.

His second desire is to have a wife that is willing to be happy at home, but happily will accompany into the social scene, being the perfect lady.

Third but not lastly, to have his father back in his life, and to be there for his future children, as he should be.

amortentia:

four scents

snow

cedar chips

chocolate

cinnamon

veritaserum

two secrets

One secret that Hunter keeps to himself, not even his mother knows is that he actually helped his father in his criminal activities when he was only 12 years old. At the time he was hesitate, but his father assured him it was okay, but that was one of the things that got his father arrested, but neither man mentioned Hunter's involvement, to protect his innocence.

The second secret that Hunter keeps to himself, is he has come to hate his mother. Without his father there, it seems his mother is always unsure of what to do, and with it nearing three years, he is afraid his mother won't wait, especially after seeing her getting cozy with another man.

- - - - - - -

mother:

alicia savage nee wyatt

father:

nathaniel savage

siblings:

none

pets:

Sebe a 3 year old eagle owl that he got when his last owl was killed.

history:

Hunter was a week overdue, making his mother hold out until the 29th of February to be born, the one day that only occurs once every four years. But the new parents couldn't have been happier having the perfect little boy. Not a complication in sight for them and both mother and son were quickly allowed to go home. A nanny was hired for the baby, but only as his father worked and his mother was out being the socialite mother she was raised to be. But they always made time for the boy.

And things did not change as Hunter grew up. He had a full time nanny, but still had time with his parents. And things were quiet, and they had tried to give Hunter a sibling, but it seemed it wasn't going to happen, so they remained happy with their boy who seemed to be following in his father's footsteps even before he was five. He was charming and had a smile that melted almost anyone's wall. He was given everything and anything he requested, to avoid a tantrum and eventually caving anyway. They quickly gave in, to save the trouble of fighting to eventually cave anyway.

Hunter started getting small lessons in his father's ways by the time he was eight. His mother was worried about starting him too early, but his father kept assuring her that it was fine and just helping to mold the boy to the perfect boy they wanted. They were proud of their son, and still wished to give their son a sibling.

At 11 Hunter was accepted to Hogwarts, though his father wanted him to attend Durmstrang, but gave in and sent his son off to Hogwarts. Hunter had always been a taller boy, and entered Hogwarts with his head over the crowd, taking in everything and when his name was called was sorted into Slytherin. Of course this made his parents proud and sent him a lovely owl to celebrate. He loved seeing the bird whom he named Thor, and enjoyed using the beast to send letters home to his parents, and continued receiving tips from his father.

Hunter did well in his lessons, his parents pushed him to work harder, more his father than his mother. But Hunter found there were other interests that caught his eye, and his father could only chuckle to his son's antics. Hunter was following exactly in his footsteps when he was at school. Hunter was glad to have his father's acceptance, that was the most important thing to Hunter. And when he was allowed to assist his father in minor criminal activities, which gave him an added sense of power.

The holidays of his forth year is when everything changed. His mother had some very important news to share, but before the news could be shared, their home was invaded. Little had they known, Hunter's father had been watched for a while, and they had what they needed now, and were after the end game. Hunter stood by silently as his mother cried and his father was cuffed and dragged out of the house. He had to get a grasp on what was happening. He didn't learn that he lost his sibling until he was back at school after the holidays. It was then that something snapped.

Hunter turned to alcohol and cigarettes and parties to cover the hurt that his father recently inflicted on his family. What hurt the most was that he wanted to be just like him. But because of his father, he only had his mother, who was falling apart, and a lost sibling. He was rebelling and as his mother had nothing to say, he cared not if he hurt her.

The summer before sixth year, he had seen his mother being very close, closer than he wanted, after all, his father could still get out of jail, with another man. Hunter was anxious to return to school and his life. He didn't have a life at home, he cherishes Sebe, his new Eagle Owl his father got him just before he was imprisoned as it was his fault that Hunter lost Thor. Hunter is sly, conniving and not afraid to use anyone to get what he wants. He is headed down the exact same path his father did when his father was in school, he just doesn't know it. It always starts as the little things. But now the question is, can he be saved? Or is he too far gone and destined to see his father again in jail?

- - - - - - -

alias:

tetra

age:

forever and a day

experience:

over 10 years

sample:

Mel had been day dreaming herself, though not the typical day dreams that girls her age would have. It wasn't about boys, or her really her future, it was about her past, which then again, was her future also. She never got to met her mother, and she wished she had, but she couldn't complain, she had a wonderful family, her mother's sister taking her in after she passed. But it also caused problems, which lead to her 'condition'. She wanted nothing but to be normal, though it would never happen. At least she had a family that supported her, and raised her lovingly.

She learned a few years ago why she never had cousins to grow up with or anything, which no one could be blamed for. It's just that raising Mel for her sister, had been enough for her aunt, even if she wasn't hers physically. She raised and cared for her as though she was, which she was thankful for. She wasn't a spoiled brat, but it wasn't that she never got anything, they put limits on her, and except for her closed down personality, Melinda was a good child. And no matter what anyone told her, she still felt that her condition was her fault, and it turned a bit of wild child, who constantly butted heads with her aunt, into a very reserved and closed child. Even daycare or numerous babysitters after the incident could open the child back up, and she became the, as others would call her, cold and uncaring bee-atch queen.

Melinda wasn't really paying any attention to anyone around her, which was typical, something else was always on her mind. Whether it be her school work, or even the moon, and when it's next cycle was. Her goals, hopes, dreams, were nothing like the other students, who aspired to be Headmistress or Headmaster, or aurors, or some other fancy job. All Melinda wanted to be content with life was a cure for Lycanthropy, though she knew there never would be one. One could dream right? Maybe other's could, but Melinda never had the time to.

Her bag on her back, she straightened, only to find herself in an meeting with the grass, as she was knocked over. She managed to suppress the snarl that wanted out, and the quick reflex to attack her attacker when she heard someone speaking. "Sorry, Sorry". Mel got up rolling her eyes and sighed before turning to face her attacker. So much for beating the rush to dinner, which for Mel was fine, her end of the table was always empty anyway.

"How about you try watching where your going." She stated, it wasn't a question, or a suggestion, it came out more like a command. She then took in the other, and again rolled her eyes. Figures, has to be a Hufflepuff. Looking down, she noticed that in her tumble a couple blades of grass and a leaf or two had attached themselves to her robes, and she nonchalantly brushed them off before looking back to Aislinn. "I'm sure you don't want to be late for dinner."

Mel wasn't the friendliest, and she surely wasn't going to be to blame for keeping another student from their dinner, even if she herself was late. She still needed to return her bag to her dorm before going to dinner. She stepped aside and raised an eyebrow, waiting for the Hufflepuff to pass, after all, she seemed to be in a hurry.