Post by weston marc boot on Aug 6, 2014 21:10:40 GMT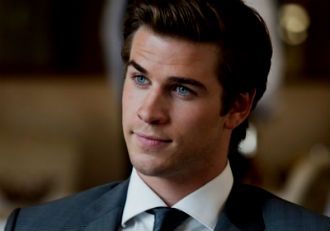 Weston knew he had to work twice as hard as most students his age. He wasn't gifted with the brains for school, he wasn't a prodigy in some artistic way. He wasn't ever going to deliver some amazing speech with his stutter in front of people he didn't know. No—that just wasn't him. But there was something that made all of the other things disappear and that was Quidditch. He grew up playing with his elder brother and from day one of his brother throwing quaffle after quaffle at him he realized he could possibly be good at one thing. Kameron then made it a goal to train his little brother to be the best keeper he could be in hopes that he would become a Ravenclaw and be his keeper. It all seemed to change though when the sorting hat placed Weston in Hufflepuff. Regretful his brother still prompted him to try out for Quidditch and the rest was legend as he became keeper and captain training as hard as he could. He didn't take it lightly because when you found your calling and it literally was the only thing you felt decent at he made sure to know his plays and strategies. It was also what got him through his school work. The promise of getting out to the pitch lingered in the back of his mind; even though his grades weren't amazing he did his work and tried his best in hopes it would at least get him graduated.




Weston had been practicing all morning and just as he landed his broom he heard his name coming from the stand. He lifted his head waving off Kendra and Lance before hurrying towards the stand. He waved before the gentleman in front of him pulled his jacket away from his face. Weston felt his throat tighten as he realized who this was. "Hello Weston, I am—" Weston felt the smile take over his face. "You are Jaq Wilkins, you are co-captain of the Monstrose Magpies," Weston finished quickly. "Yes, I had special permission to come and watch several of the seventh years to see who might be taken under our wing. We've had our eye on you Weston Boot, make sure you graduate, we will be in touch," Weston nodded as he watched the co-captain turn and walk away with a busy secretary at his side. He bit down on his bottom lip still watching until they finally exited the pitch. "Did…it did…I'm not dreaming?" Weston smirked before jumping in the air his right fist pumped in the air before his feet took off running around the pitch. He had so much to think about now and his best thinking was done while running.




Okay. So first things first he had to make sure he graduated. He had to keep in shape and keep practicing. He needed new strategies. He swore after seventh year he would wind up with some terrible job just to make ends meet because he didn't have the grades for anything spectacular. But now he could possibly play quidditch for a living. Was that even possible? Things like these didn't happen to Weston. Maybe his older brother Kameron but never to him. He jumped once more mid run as he then came to the conclusion he was going to be studying even harder for his finals. Maybe he needed a tutor. He had to graduate now there was so much more at stake and he found a new sense of motivation. Weston had lost track how long he had even been running around the pitch for. His white tank was covered in sweat and his forehead was dripping. That's when the sense of dread hit him as he realized what if he wasn't good enough once he got to the team? He didn't want to be that player. He paused turning placing his hands on his head before flopping onto his back in the grass. What if he didn't graduate? The motivation crashed into him as dread now. There was pressure and things at stake, what if he messed up?