Post by donovon ian martineau on Aug 6, 2014 20:11:39 GMT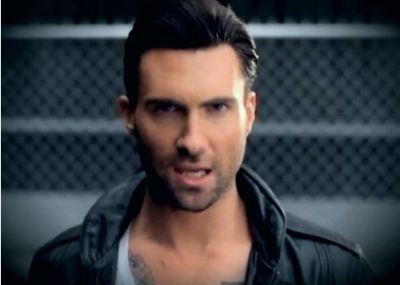 Donovon hated doing errands. He hated doing anything that wasn't for himself to be perfectly honest. He was a selfish man who was tricked into becoming a Death Eater. He couldn't deny that it didn't have its perks. No order member had his name on a list. So making it nice with the 'bad guys' could only do him some good. Word had spread that one Marcus Flint landed himself in the Wizard Prison. He knew it took someone much more clever to be a double agent. That's why Dondo himself dropped from Curse Breaking for the Ministry. He had just as many jobs as a freelancer. He also got to pick up the jobs he wanted. Which meant he spent several nights in Barcelona chatting up Selena y Estella; making sure they weren't lonely. He also spent a couple nights partying in Egypt after a large break. Donovon never claimed he wasn't brilliant. He knew he was intelligent but he was lazy. Being a freelance was the best thing he ever did for himself. However, sometimes it made him a vital piece of the puzzle of gathering random items around the world. For instance he was to meet someone of the groups choice here and hand off some random script. So in reality he knew it was probably for some potion but it didn't interest Donovon in the least so he didn't do his research or even bother to look at it.

Dondo yawned as he apparated to the back alley of Knockturn alley. He doubted that he would actually see the person before they showed. As long as he wasn't on the chopping block he could care less. Adella had trapped him into this situation and he did everything he could to avoid her. He crossed his arms yawning once more as he watched a figure appear in the distance; then another, he let one arm drop from his stance to hold his pocket where his wand was placed just in case this wasn't a friendly visitation. Donovon watched as this person pulled an arm out. Donovon didn't question things these days. He pulled the script from his pocket and handed it to him without much of a second thought. He yawned once before nodding. The other person nodded as well as they both exited the current position. Dondo glanced down to the watch before nodding. If he headed back towards headquarters he might just sleep off the small hangover he had until it was time to do some work.

The Headquarters would probably still be rather empty seeing that everyone was either working a double job or was in the midst of an errand. Donovon was glad that it was just an errand so simple. He hardly wanted to be bothered while he was still completely hung over. He blamed Adella and he blamed love and he swore it off that second. Perhaps that was why he found so much comfort in Estella y Selena. The two enjoyed the time with him enough to satisfy needs but then was also used to his come and go nature. He didn't want to seem like the type because he wasn't always like this but at the same time. His type of work in both natures just called for the type of behavior. Donovon apparated before pushing the door open. His boots echoed against the ground as he stepped claiming that the house was either empty of next to empty. Donovon threw himself down on the couch leaning his head back. Once he got rid of the headache he would then make his way back to Barcelona. He could at least pretend this place didn't exist. The worst thing a person could do in his situation was to stay put and Donovon would always be a nomad in the heart.