Post by Deleted on Sept 8, 2013 21:21:02 GMT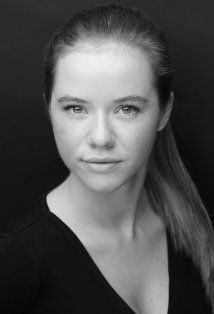 If I Was A Rich Girl (Info) –

Here we have Brooke, a wealthy young lady whose defence mechanism is to come across as unlikeable as possible. She loves dishing out detention as well as she enjoys powdering the same spot on her cheek. Behind her stiff, unwavering demeanour there is a girl who wishes to express herself; and all she really has to let out emotion at the moment is Quidditch. Boy-awkward, snooty and more often than not, looking down her nose at you; she's bound to have a variety of different relationships.

You Got That Wicked Style (Friends) –

This section will be noticeably briefer than the following. Yes, surprisingly, she will have friends. This is likely to be girls who are into fashion, dressing and visiting Hogsmeade; I honestly cannot imagine her having any friends that are male. They will have a bitch, discuss boys and balls; but nothing exclusively intimate. Brooke finds it awkward to talk about her innermost feelings to anyone. Shoot! Almost forgot Quidditch buddies - she'd have them.



A Danger Zone (Enemies) –

Aha- we've landed. There would be a lot of people who dislike Brooke, mostly because she patronises people and gives them boring lectures on how to behave appropriately while in school. She would probably be loathed by pranksters and troublemakers, and they would also get her hate back on them. Also, at the darker side; there would of course by the purebloods who call her derogatory names and the like. They would especially dislike the way she presents herself as though she is aristocratic. Then there are the people she is likely to be envious of: pretty, popular girls who have a lot of boyfriends; and also the Head Girl for stealing her spot (cough, Daniella Meadors). It would be an understatement to say that she was disappointed when she hadn't been appointed Head Girl. And... as I said above, forgot Quidditch rivals: Brooke is extremely competitive and likes to win.



I Think I'm Coming Down With Something – (Love)

Brooke only has had one relationship and it wasn't at Hogwarts. He was a muggle and it didn't last very long. She is clearly interested in boys, but just hasn't had time for them amongst her studying and everything else, so her previous relationship was a summer one. However, I can imagine her having a controversial crush on a guy who represents everything she should despise: a troublemaker, a 'bad boy'; someone who enjoys playing pranks on her. I have this feeling he would also be popular with the ladies and, whenever something is implied, she would get extremely embarrassed and falter on her words. Admitting to feeling is something foreign to her: she would rather dip her head in a bucket of ice water.