Post by weston marc boot on Sept 5, 2013 4:27:53 GMT
What would you think if I sang out of tune,
Would you stand up and walk out on me.
Lend me your ears and I'll sing you a song,
And I'll try not to sing out of key.

----------------------------------------------------------------------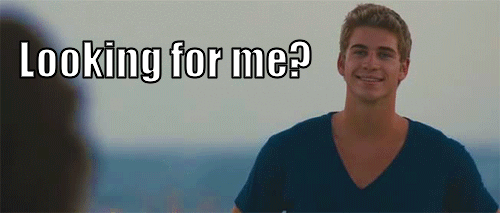 ----------------------------------------------------------------------
What do I do when my love is away.
Does it worry you to be alone
How do I feel by the end of the day
Are you sad because you're on your own
No, I get by with a little help from my friends,


Weston had taken a hard hit to the head while messing around on the pitch. He couldn't exactly remember how. All he knew was one minute he was running around the Quidditch Pitch and the next he was staring up at Maci and Sterling wondering what was happening. "To the hospital wing?" Wes shook his head he didn't want to go to any sort of doctor/healer/mad scientist with insane crazy hair. He didn't trust anyone. "NO!" Wes shouted as loud as possible making Sterling jump. "No seriously, Wes I think you need to-""Nope I'm good, I'm sooooo good now!" Wes shouted shoving past Sterling to the castle and hiking up the stairs into Hogwarts. Maci had gone straight to the hospital wing, of course she had. She was a blasted Ravenclaw they didn't care about what a friend said, only what their brain said. Wes turned quickly on his heel when he heard Kales voice. "WESTON," came yelling down the hallway. Weston knew what was going to happen. They were going to make him go to the hospital wing. People would want to observe him or WORSE they would actually find something wrong. Wes still had his running shoes on earlier and bee lined his way down the hall catching glimpses of those running behind him.

Weston ran towards the stairs skipping three at a time when he reached the second floor. "WESTON BOOT, YOU GET BACK-" Weston flew down the corridor as he passed a few people on benches when his eyes caught sight of Daniella. His eyes lit up and he saw one of his best friends, his Dani. A friendship that shouldn't be meddled with, Weston skidded to a stop and sat down next to Dani nonchalantly crossing a leg over his knee. "That one looks promising," Wes smirked pointing over the book to a random thing on the page. Not to even one in particular. Weston chirped pulling his awkward best friend into a tight hug. "WESTON BOOT, WHEN I GET MY HANDS ON YOU-" Kale yelled through corridor making it echo. Wes twitched turning grabbing Dani's arm. "How's your running these days? I hope decent," Weston smirked popping back up onto his feet before speeding down through the corridor and towards the back way. He felt so amazing. He felt like a whole new Weston. He was ready to go. He was pumped. It was like a race and he was winning. Not to mention he found his best friend. Wes smirked turning around to look back at Daniella. "C'mon mate, you can't get that out of shape since we dated," Wes laughed cocking his head back laughing as his back ran into a pole. He tripped backwards.

Wes shook his head so his hair moved from his eyes as he looked down. The pole imprinted on the side of his face. "Merlin…I…""AH, THERE YOU ARE," Weston jumped back up walking around the pole slowly before running back down the hall towards the end hiding along the side of the wall. Nope not anymore. Besides, he could slightly remember Serena trying to flirt with him while he was under the influence of Goyle by Kale the newest line in psychopath fragrances one sip and you take your ex-girlfriend back. He wasn't just about to let Kale help him. He inhaled placing his hands on his knees before turning to look back at Kale. "You're outta shape Ol Sport!" Weston cackled before turning the corner and continuing to run by some of the old abandon classrooms. He started checking doorknobs for a secret hiding place. The second corridor classrooms had mostly been left to ruins probably because no one knew of their location. This would be the time to have a wand which he lacked. He just hoped Dani had kept up with him.

Note: Soo kinda re-vaped from the last site, so it may looked like I have god-mod a little bit xD sorry world!


Oh, I get by with a little help from my friends,
Mmm, gonna try with a little help from my friends
Ooh, I get high with a little help from my friends
Yes I get by with a little help from my friends,
with a little help from my friends
----------------------------------------------------------------------

This was made by NAT, please do not steal. Song lyrics belong to The Beatles Batman is always watching...always.